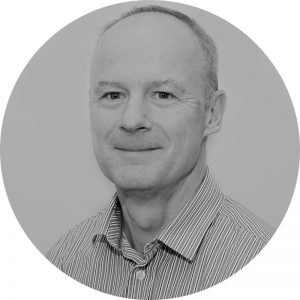 Consultant profile
Dr Mike Bradley
MBChB, DMRD, FRCR
Practice
Spire Bristol Hospital and Nuffield Health Bristol Hospital
Specialties
Musculoskeletal Radiology
Special clinical interests
Musculoskeletal ultrasound, Sports injuries, Sarcoma imaging
Current NHS and / or university post
Consultant Musculoskeletal Radiologist, North Bristol Trust, Southmead Hospital
Year of first medical qualification
MBChB 1982
Current membership of professional, national and regional bodies
General Medical Council 2602363
Fellow of the Royal College of Radiologists
British Society of Skeletal Radiology
British Medical Ultrasound Society
Professional profile
Dr Mike Bradley is a widely published specialist in musculoskeletal radiology, including several book chapters and two books (Atlas of musculoskeletal ultrasound anatomy). He conducts all types of musculoskeletal radiology, including MRI, CT, ultrasound, radio-isotopes, and intervention including a comprehensive range of joint and soft-tissue injections.
Mike has previously lectured at the University of the West of England as well as many national and international meetings. He is the lead radiologist for the regional soft-tissue sarcoma service in Bristol, performing all types of imaging and biopsies as well as therapeutic interventional procedures largely based around radio-frequency ablation.
He performs imaging for a variety of sports injuries in both amateur and elite athletes. He also frequently provides medico-legal reports.
Mike pioneered ultrasound-guided foreign body extractions and has published on the subject.